FOR SAME DAY SERVICE CALL US NOW
#1 Automatic Gate Opener Repair in Granada Hills
Gate opener is the part that gets a lot of workouts whenever you are opening or closing your gate. It, therefore, experiences more problems than the other parts because of the work it does on a daily basis. To keep it working all the time, you need to keep in touch with Automatic Gate Opener Repair experts near you. You need them for help whenever there is a problem with your opener. If you live in the city of Granada Hills and looking for a reliable team, we can help you. We are leading providers of high-quality opener repair services.
Our primary objective for being in this great industry is to offer you the services you need about gate opener and its activities. We can help you get it, install in your place and keep it working through repair and maintenance. Irrespective of the size of the gate that you have, we can help you keep it working. With Gate Repair Granada Hills CA, you enjoy the maximum functionality and, of course, the security it provides. You need security, so you have peace of mind and carry out your daily activities without having to worry about theft and burglary. If you live in the affluent parts of the city, you understand what security in this context means.
Signs Your Gate Opener Isn't Okay and Needs Repair Services
It's a fact that many homeowners usually wait until the electric gate is totally down and inoperable, so they seek help. Well, that shouldn't be the case because at such times the damage is too much to the extent that you might even need replacement of the whole system. Those are things you do not need to experience. It's possible to fix all opener problems at their developmental or early stages. Since you might not be able to tell when there is an issue brewing up with your gate, it's good that you liaise with our Automatic Gate Opener Repair specialists. Some of the signs that are an indication of a developing problem are:
Sensor problems
Your opener produces a strange sound
Hinges are worn
Gate does not open or is very slow
Gate does not close
It's difficult sometimes to identify the problem when you experience such signs. To avoid guesswork and giving time to the problems to develop more, you need to call our techs for inspection. Once we are at your place, we'll inspect the whole system thoroughly and fix whatever issues your gate opener, and other parts have. We do not want you to go through tough times and end up having sleepless nights, yet we can help you. We offer high-quality Automatic Gate Opener Repair services that will bring all the problems you are experiencing to an end. Just give our team a call and we'll be happy to help you give your opener its rightful working state.
We Have Answers to All the Questions and Solutions to All Opener Problems
Whether you have an overhead, security, swing, driveway or sliding gate, our team is ready to answer all the questions you have. Our experts have years of experience repairing all these types, and we are sure that we'll help you make yours working again if it stopped. Customer satisfaction and lasting solutions are what we are all bout at our company in Granada Hills, CA. We welcome you to enjoy our services and live assured of top security at home.
We have the equipment and tools to service your automatic gate opener. We've been in this field for a long time, and no opener problem is too difficult for us to solve. For high-quality Automatic Gate Opener Repair services, we are the company you need to hire.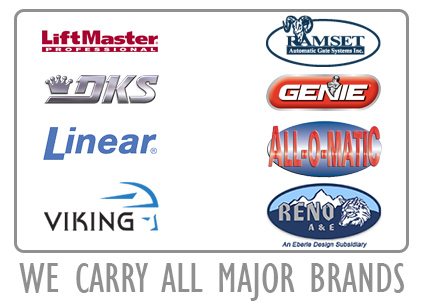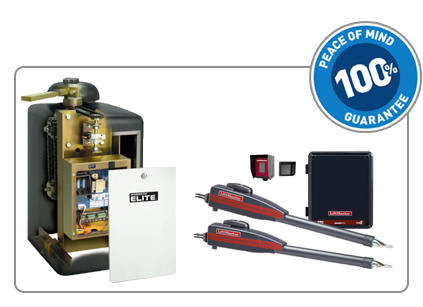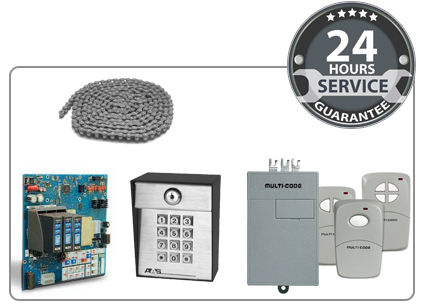 FOR SAME DAY SERVICE CALL US NOW